Hey everyone! I'm Victoria and I ran the Type-Moon panel last year. But this year I'll be kicking it old school with a panel devoted to all things Tenchi. We'll be discussing everything from the various aspects of the series creation, the various alternate universes that have cropped up over the years, and even obscure stuff like the Japan-only doujinshi that have expanded the story in recent years.
And, if we have time, I'll try to explain Tenchi's family tree without having blood seep from my ears!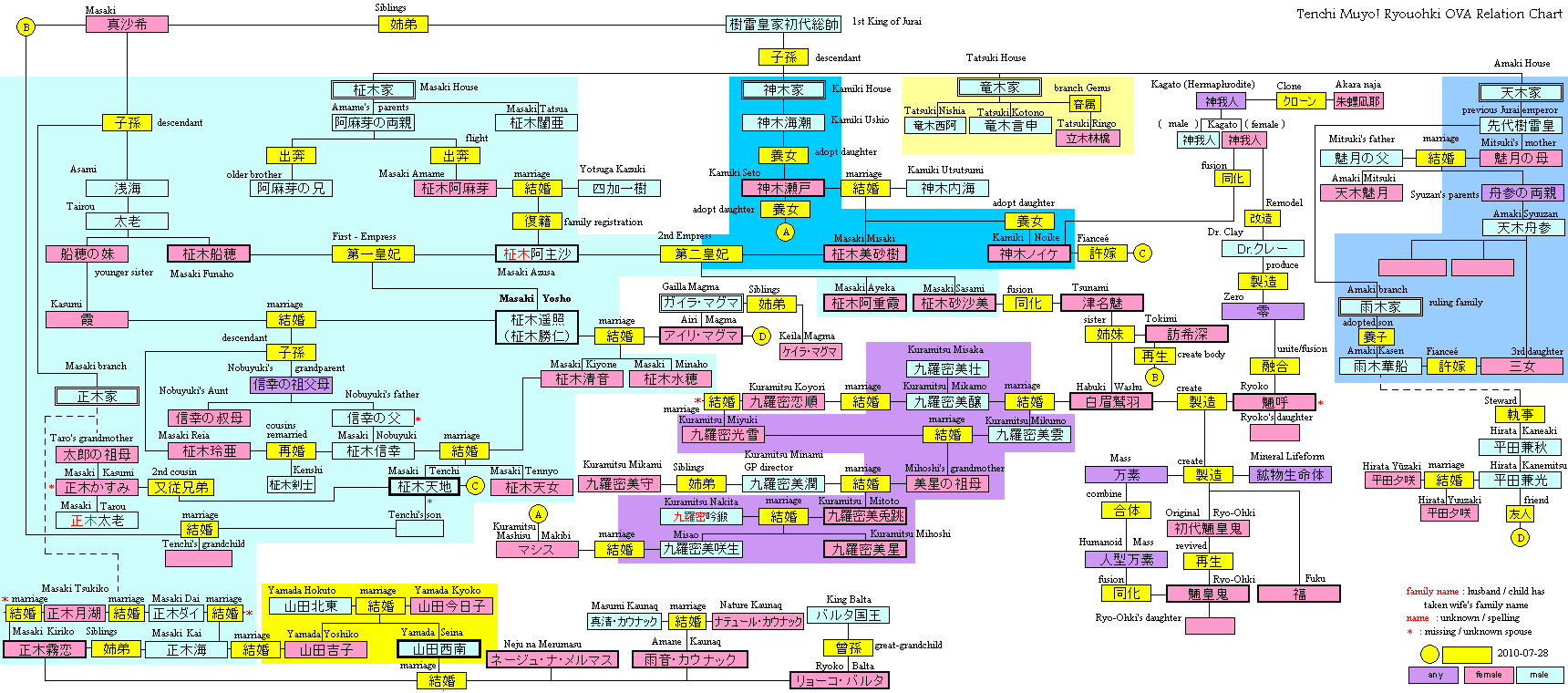 (But seriously, look at that thing!)
Anyway, I'm really excited about this and I hope we'll have a good turn out!