After going on hiatus at the end of 2012, the members of the band are taking the time to re-connect with previous bands, or to act as support for other groups.

Takeru, the vocalist of SuG, announced the release his first solo album!
He will start a solo project titled "uwakimono". And he has already revealed the release date for his first mini-album "I kyou U"! It will drop on November 20th and his first solo live will be held on December 29th at Yoyogi National Park.
Takeru has gained worldwide fame as the singer for the popular band SuG. However, his creative ambition goes beyond singing and songwriting. He is also the driving force behind the Japanese fashion brand Million $ Orchestra. Million $ Orchestra held their first major exhibition in Harajuku for the brand's "Pastel Horror Yum Yum Show" collection in 2012

Takeru's played a large involvement in the Harajuku fashion scene through his previous Million $ Orchestra designs, his collaborations with Spinns Harajuku, SuG's performances at various Harajuku events, and even Takeru's guest modeling in Harajuku fashion shows. He is of course most famous for being a member of SuG, but Takeru also gets a lot of respect from people in the Harajuku street fashion scene. He takes his fashion brand just as seriously as his music!
Takeru explained that the "Pastel Horror Yum Yum Show" collection takes its name from a single on the SuG album "Lollipop Kingdom". As he was heavily involved with both the album and the fashion brand, Takeru's two creative endeavors definitely share inspiration. He told us that the concept behind the collection involves mixing elements of sweetness (pastel colors and candy) with darker themes (horror). This mash-up of opposing forces is evident throughout the collection, but nowhere more so than in the collection's trademark graphic – a repeating pattern of cute pastel macarons held together with sharp metal screws.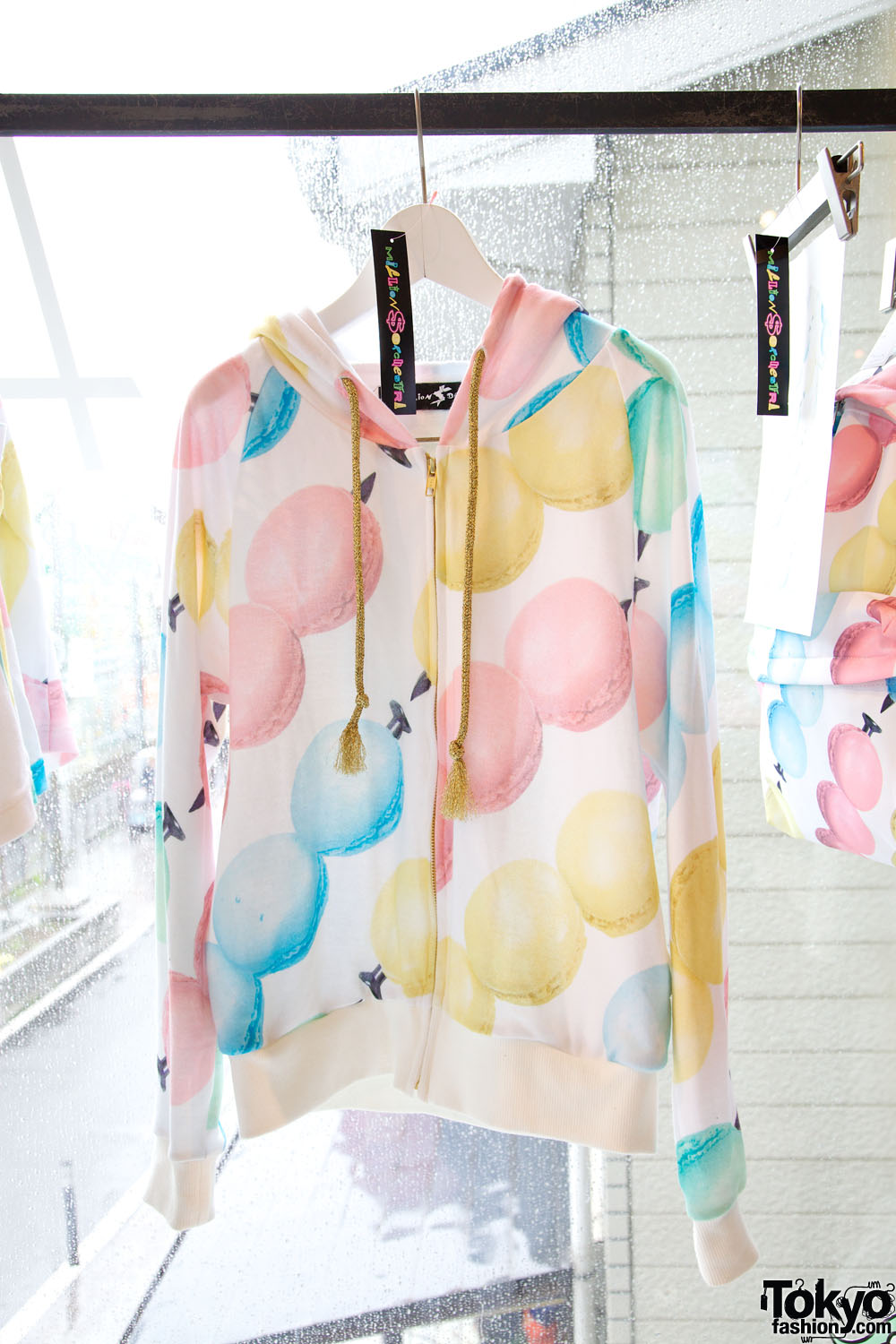 He also pointed out another of the "Pastel Horror Yum Yum Show" graphics which features an x-ray of a human skull filled with candies and other sweet things. Yet another graphic shows cute stocking-clad legs. Only when you look closer do you realize the legs are severed. The skirt in the collection, Takeru told us that it was inspired by fondant au chocolat – a dark outer layer (sheer) hides a sweet pastel (pink) layer beneath. This mix of sweet and dark repeats itself throughout the collection.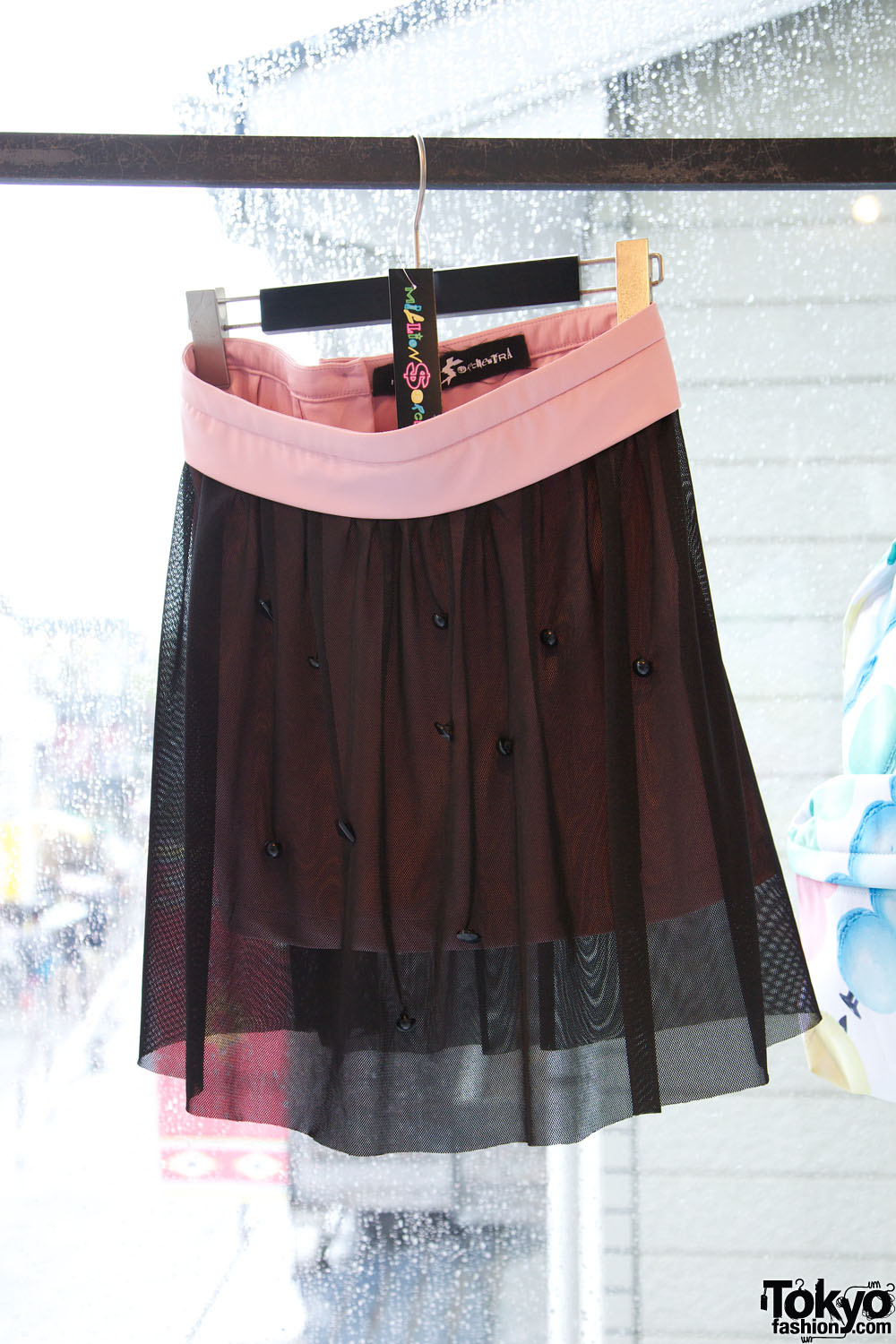 He also has various other collections like Fall, Spring, Neo Gothic, Sweet Toxic, his collaboration with Alice Black and more.
Takeru is such an inspiration, and so full of creativity, it would mean the world to see him. His involvement in Harajuku would fit in perfect with Anime Central. So many Convention goers are seen sporting the Harajuku style around the convention hall. Having such an amazing and creative designer, singer/performer would be terrific. I can't be the only one who thinks so!
/>

Please Please Please consider and try to bring him this year as a performer or designer. Either one would be just... amazing.