I'm posting this here since well, i didnt think this would be considered cosplay since its more halloween related and not based off of any video game/anime.
I made this mask in the span of 3-4 days and really just wanted something that looked like its been through hell. I made it out of plaster strips and liquid nails. I already had all the materials and paints so i figured "Meh..why not". I wanted to try something different for halloween. I wanted to know if this looks ok as is or if i should darken it more (Keep in mind..i'm going for old and damaged goods here):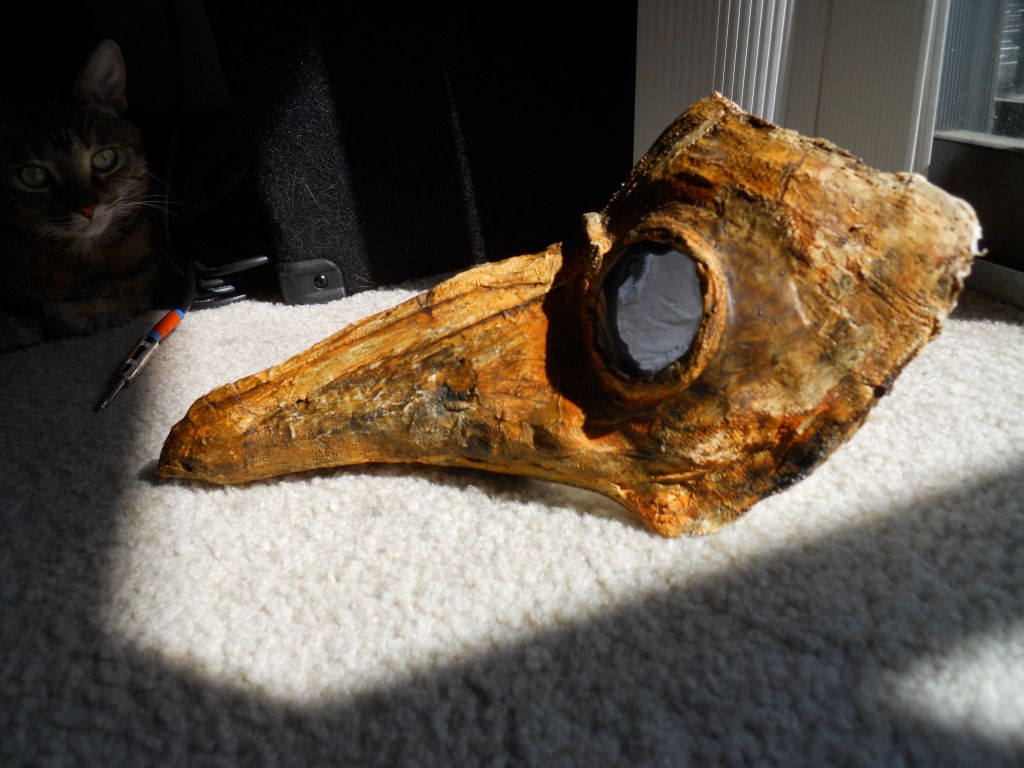 Pardon for my cat's intrusion. lol.
In any case the rest of the costume will be me wearing my old cloak that i'm tattering slightly (mainly at the bottom). I also have some pants that are almost like leggings but thicker. Was thinking of wearing some form of boot that would come up to a little below my knee (preferrably one w/o heels). Was gonna order an underbust corset and wear a black peasant top underneath. I also have some leather gloves on hand from my Jigsaw costume i did like 4 years ago lol. Idk. Any tips/suggestions on what i could use is appreciated. I'd rather stick with super cheap on this since i hate having to spend alot on something if i'm only destroying it.