cidwind42, on 01 May 2013 - 10:40 PM, said:
"No, the worst that can happen is she says yes. You go out together, end up married. She leaves you and takes everything. Every penny. Including your car."-Charlie Harper

kishen chaos, on 02 May 2013 - 02:01 AM, said:
valid point, but I think in the here and now and the rest will come after I have decided the lemon is worth the squeeze, I am really picky when it comes to personality so if someone does not make the cut I will end it before going to far deep. I have studied 8 years in psyche reading and have studied people for longer. I have a good enough idea of what I am doing. I do not believe in molding my personality to become perfect for other people, but I do believe that knowing someone before dating is crucial to understanding how to make a relationship stand. If you want to patronize me on quotes then you may need to do some studying into the subjects I am well versed in before you view my word as being nothing more than sympathetic. Sympathy is not something I commonly use in everyday life, in fact I despise feeling sad about someone else's predicament, it is in my intent to give helpful advice in solving the said situation of awkwardness that most people feel when trying to talk with someone who they view as attractive.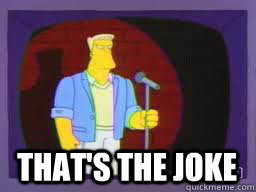 This post has been edited by Prayer Police: 02 May 2013 - 09:16 AM