Alright, I'm not sure if I'm posting this in the correct area, but if not then I'm sorry.
During ACEN last weekend, on either Friday or Saturday, I had my silver CyberShot camera with me in the artist's alley and dealer's room. I could have sworn I put it in my bag before going back to the hotel, but it is missing. I was hoping someone may have found it and grabbed it. If you did, can you please contact me? ;~; This camera is very important to me because it was a special gift. I can describe the photos on it to verify that it is indeed mine, and I will even offer a reward of sorts, knowing how some people are this day and age.
Some of the pictures on the camera include, last year's ACEN in our hotel, the Radison, with my long-haired female brunette friend, my brunette tall ex, and my A.A. friend. There are also several pictures of my family reunion including a ghost hunt we went on so I have a lot of pictures taken of things in the dark (one such picture does indeed have a small orb in it), and there are some of this year's con as well. I was cosplaying a Ragnarok Online Priestess if anyone can think they might recognize me.
Here is a picture of what it looks like: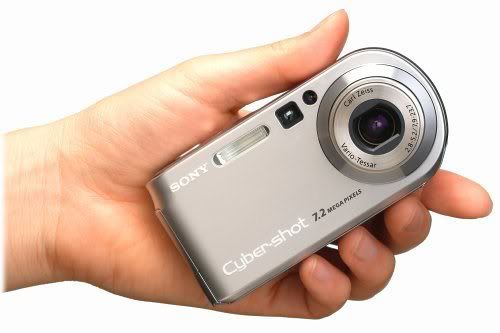 I would be most greatful to anyone that can please help me!
This post has been edited by Kanon: 14 May 2009 - 09:45 AM